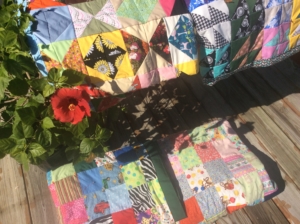 December 21, 1955 – November 8, 2019
Yolanda Sue Garcia, 63, of Navasota, TX, passed away on Friday, November 8, 2019.
She loved spending time with others, and had the most giving heart anyone ever met. She loved spending time with family and friends, laughing and making happy memories. Yolanda said she kept her mind sharp using her hands for quilting and needle point, only to give most of it to others. Many were fortunate to receive one of Yolanda's special hand sewn quilts to wrap themselves in her love.
She loved her birds, butterflies and her flowers, and was always looking for a new plant to care for. She never asked of anyone, just to give her their time, affection or love.
Yolanda leaves behind her loving husband, Sylvester Garcia; brothers, Daniel, David and Richard; and sisters, Linda Margaret, Susan, and Virginia; daughter, Lydia; sons, Elijah and Abraham; several grandchildren; and many dear-hearted friends she cherished.
Arrangements are in the care of Callaway-Jones Funeral and Cremation Centers, Bryan-College Station.
Express condolences at CallawayJones.com