A few weeks ago, friend and colleague, Lynda Cheldelin Fell, and co-author Brian Van Heck published their book, "Real Life Diaries: Through the Eyes of a Funeral Director." It was particularly special because Lynda had asked me to contribute a chapter describing how I became a funeral director. She gave me the chance to share our Callaway-Jones story of family being in Texas for over 100 years.
Other funeral directors who contributed are from Kenosha, Wisconsin; Havre, Montana; Jeffersonville, Indiana; Rogers, Arkansas; Buckley, Washington; Maryville, Tennessee. We are a smaller community compared to capital cities, true, but just like these other cities, we represent "Everytown, USA." We're pacesetters!
When I read that Lynda described me as "progressive" in our industry, that made me smile. I'm the fifth generation of our family business. Though I always want to preserve the best of the old traditions, I want to assure we grow with changing times to meet families' ever-changing needs.
As the authors targeted funeral professionals and those considering a career in our field, they describe our work "a calling; by laying loved ones to rest, they offer the living the first steps toward healing."
Our business is one for those who "purposely choose a career around caregiving." We seek to do exactly that, for those who come to us early to plan together for their future need and others who come because someone they love has died. And, just like you do, we bid our family members goodbye.
Many of you who attended Nelda Green's visitation here and service at First Presbyterian Church in Bryan were so kind about how we handled her arrangements. Nelda was not only a respected, beloved community member but she's also part of our immediate family, Chelsea's great-aunt. We grieved our own loss, and yet, simultaneously you saw how we celebrate life and legacy where we live and work.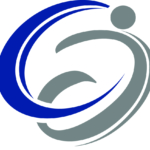 I wanted to share a few excerpts from the Fell and Van Heck book, as they represent the voices of other funeral directors who work in other states but whose ownership is private, family-owned as opposed to large corporations operating under the old family names in familiar neighborhoods.
"Please don't think that the emotional trauma families go through does not affect us. On the contrary, it affects us significantly. We feel a portion of their pains, and try to ease it. In small towns, we often care for those we knew, and because of that, experience loss as well. Through it all, we remain strong and steady for the families, because that is what they need at that time."
Although it is a feeling that resonates with me so strongly, these are the words of Karen Jelly, a funeral director and mortician in Havre, Montana. Their population is about 10,000 people and our community is ten times larger and yet, so many of us all seem to know each other.
There's an interview with a 36-year-old funeral director named Jason Engler in Rogers, Arkansas, population about 65,000. He shared that his interest in becoming a funeral director came to him when he was 12 years old. At age 16, he began working at a funeral home near Seguin, Texas, and says, "My interest has always been in taking care of families. I find it very rewarding to be able to help those who are facing grief, so they may look back on the experience and, hopefully, have a positive memory of the event."
Another interview is with Jennifer Parks, the General Manager and Funeral Arrangement Counselor of McDermott-Crockett & Associates. They're a firm established 108 years ago in Santa Barbara, California, with a population of 91,930, close to ours in Bryan and that in College Station. How Jennifer came to know she was exactly where she was supposed to be was when she came to care for a family who'd lost their 12-hour-old infant from a rare complication of pregnancy.
She said, "It was in the preparation of the baby's body, and the care of his mom and dad, when I learned I was destined for this work. In those first moments of assisting the family on this very personal journey of overwhelming love and unspeakable loss, I knew this was my calling."
Coincidentally, Jennifer had been more on the business side of her funeral home's operations but is now also a certified funeral celebrant who completed her celebrant training two years ago, in the same class with our own certified celebrant, Dawn Lee Wakefield.
Taking care of families, a calling to care for and about families, helping those who are facing grief—these are the things we do every day. Whether in smaller towns or large, those of us whose family stands ready to help your family have much in common. We're members of the National Funeral Directors Association. Our name is our reputation, as we are known by what we do just as much as who we are. And, our mission is to care for you just as we would a part of our family, just as we did last week with a member of our own family.
We have experience to offer you, we have services to provide you, and we have the very best team on our staff to care for your needs. Thank you for entrusting your needs to our care. We will never take you for granted, nor take advantage of you, and that's our ongoing commitment to you, from our family.
Cody D Jones '02
Owner and Community Member